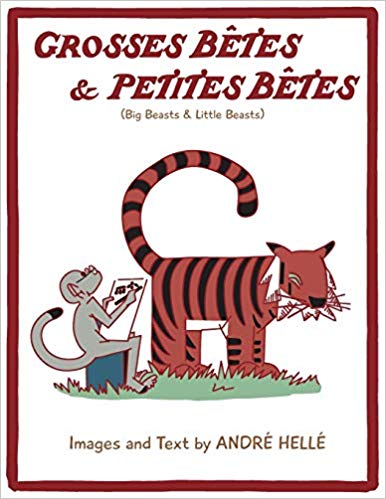 Grosses Betes & Petites Betes (Big Beasts and Little Beasts)
Out of stock
Grosses Bètes & Petites Bètes means Big Beasts and Little Beats. Created, written and illustrated in 1911 by noted wooden toy designer and cartoonist Andre Helle, Grosses Bètes & Petites Bètes was intent on being a children's book that taught young people about animals. Perhaps this book was supposed to be read to children by their parents.
While Helle's modern style of art was influential and attractive the content of the book itself has, over time, proven to be not as useful. Much of what Helle wrote was based on assumptions and then conventional wisdom that has since then proven to be incorrect. Some of the imagery itself reflects the times in the early 20th century and has some very subtle stereotypes.
The art itself is worth preserving and this being the only known English translation of Helle's work is in itself noteworthy.
So while Grosses Betes is not the educational, fun children's book it was originally intended to be, it is an beautiful look back at outdated thinking combined with reproductions of a truly modern artist.
Manufacture:SLG Publishing
New Printing