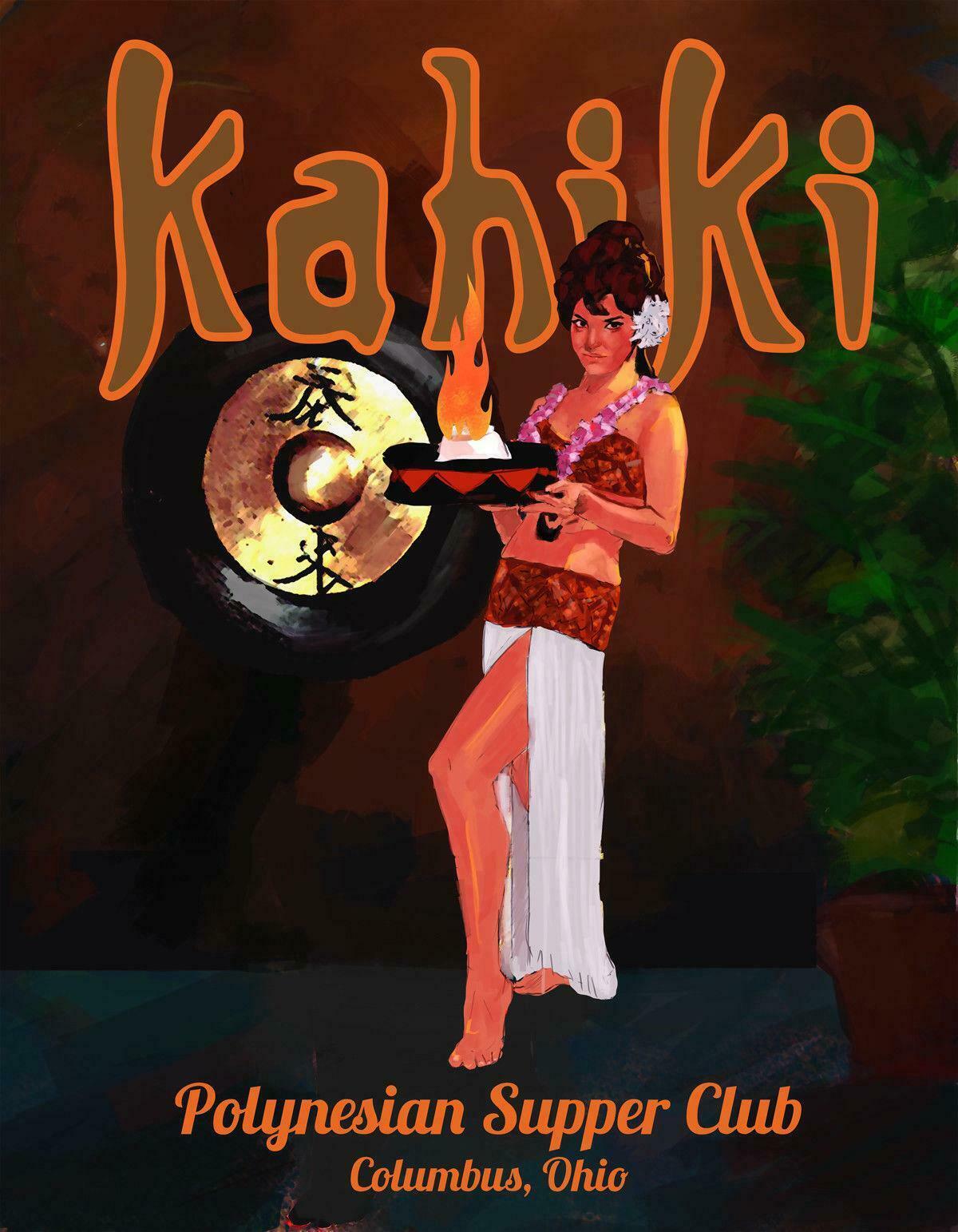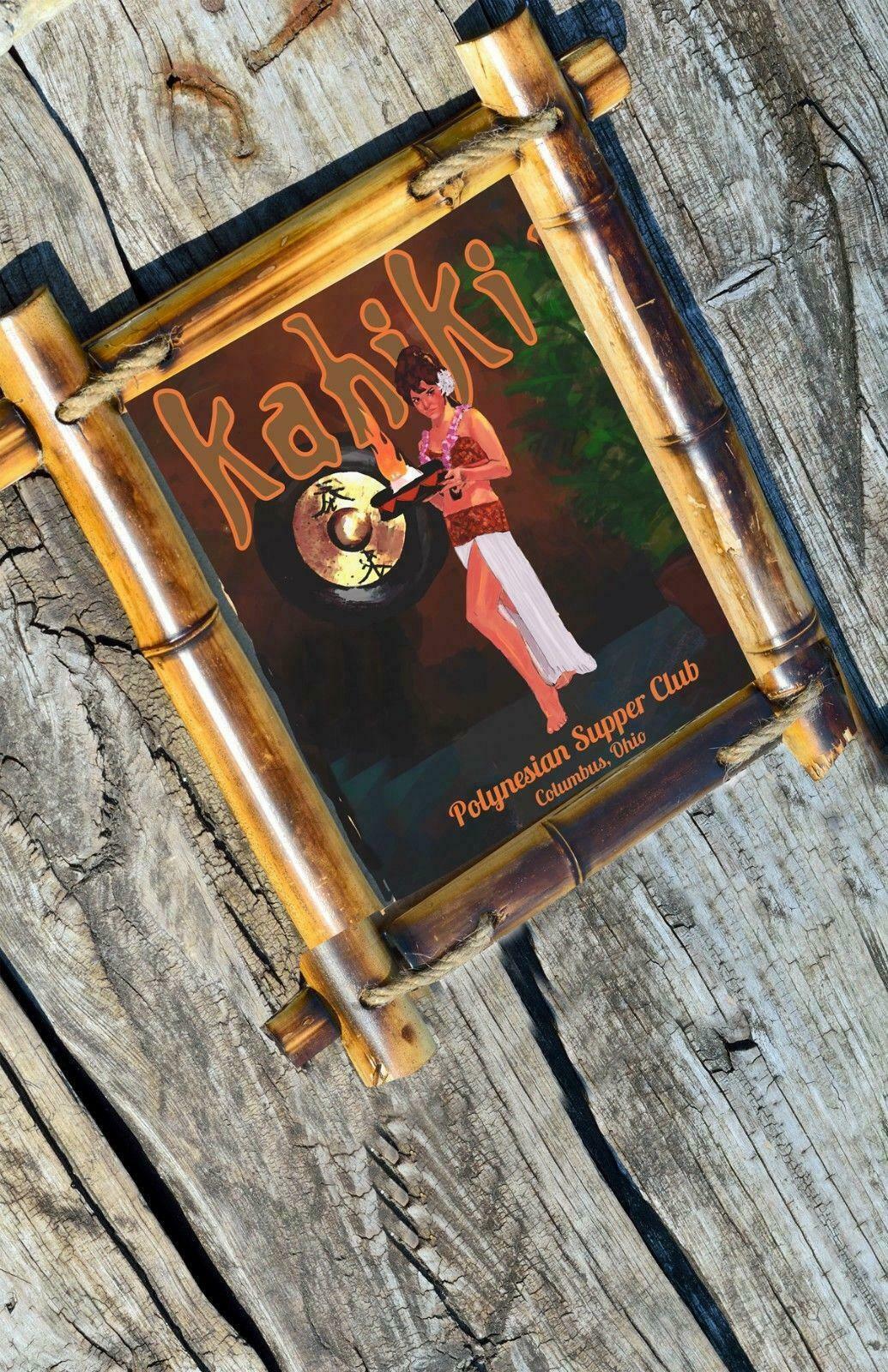 Kahiki TIki Bar Mystery Girl Columbus Oh Poster Art 24x36, 13x19, greeting card
Out of stock
Kahiki TIki Bar Mystery Girl Columbus Oh Poster Art 24x36, 13x19, greeting card

The Kahiki Polynesian Restaurant in Columbus, Ohio is one of the legendary tiki
bar/clubs in the Polynesian Pop-History of the United States. One of the few
places to really have an enduring quality, the Kahiki managed to survive into
the new millennium, closing in the year 2000 when Walmart purchased the property
and tore down the restaurant.
One of the things that made the Kahiki so cool was its signature "Mystery Drink"
which served four people and contained eight ounces of rum and brandy and was
presented in a bowl with a smoking volcano in the middle. Adding to the exotic
nature of the drink was the presentation, first a gong would sound summoning a
 "Mystery Girl" who would dance the beverage to your table.
This poster is based on our shirt design of the same name and is sort of an original imagining of what a poster/print of the Mystery drink/girl might have been. The art is painted reproduction of a 
postcard featuring the girl/drink, combined with the logo re-creation featured 
on our other Kahiki t-shirt.
The poster itself is printed on a 12 color large format plotter on bond paper and is suitable for framing. The print itself has a roughly quarter inch border around the edges to allow for easier framing. 
All prints are mailed rolled in a tube and shipped via USPS (greeting cards are mailed flat in a bubble mailer).
LISTED SIZES ARE SIZE OF PAPER< IMAGE SIZE MAY VARY BASED ON ASPECT RATIO OF ART.
Look at our other auctions for a t-shirt based on the same design.
Brand:TeeGeniuses Original//Reproduction:Reproduction Type:Giclee & Iris Print Style:Pop Art Manufacture:SLG Art Boutiki Subject:Advertising