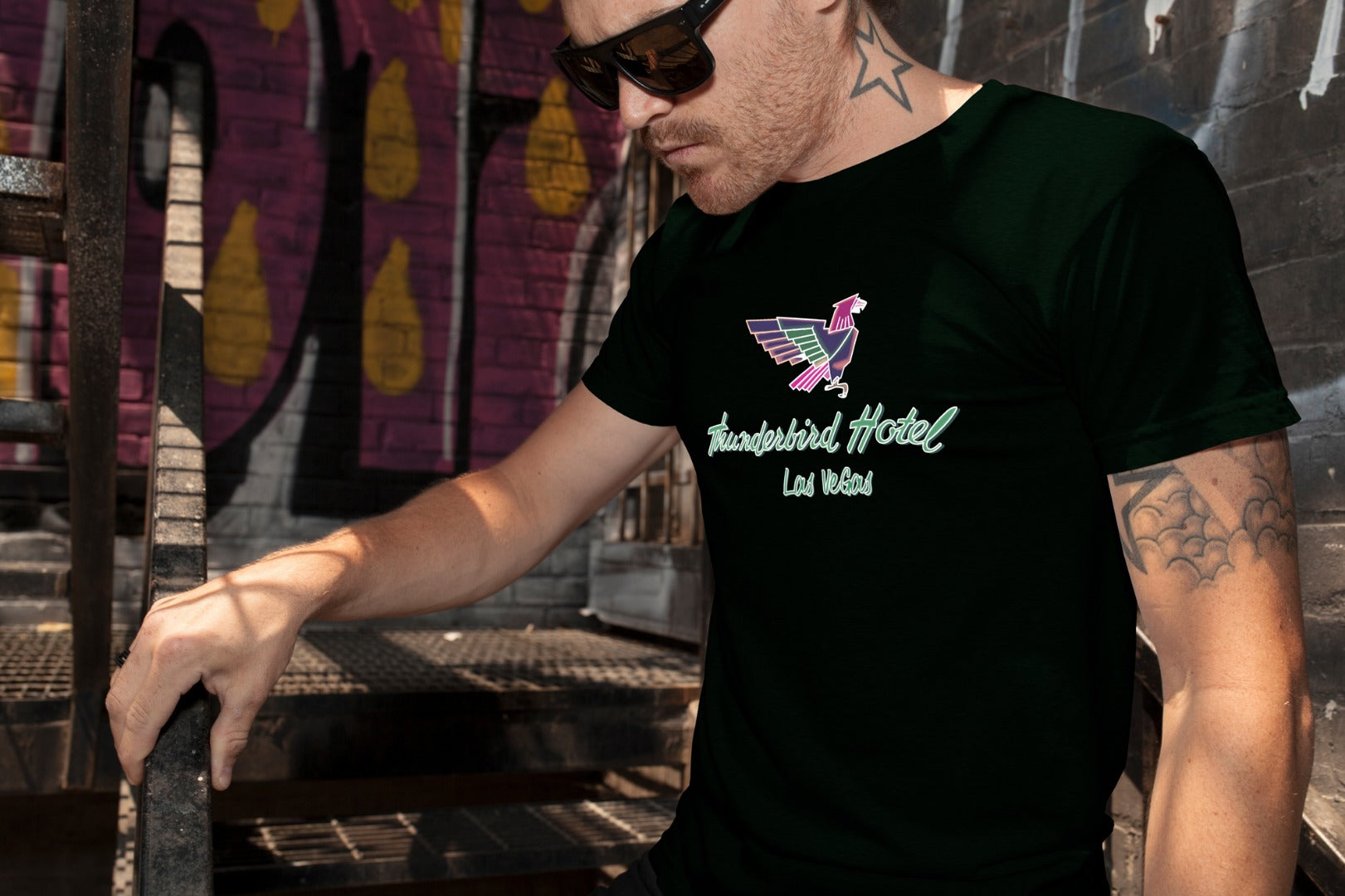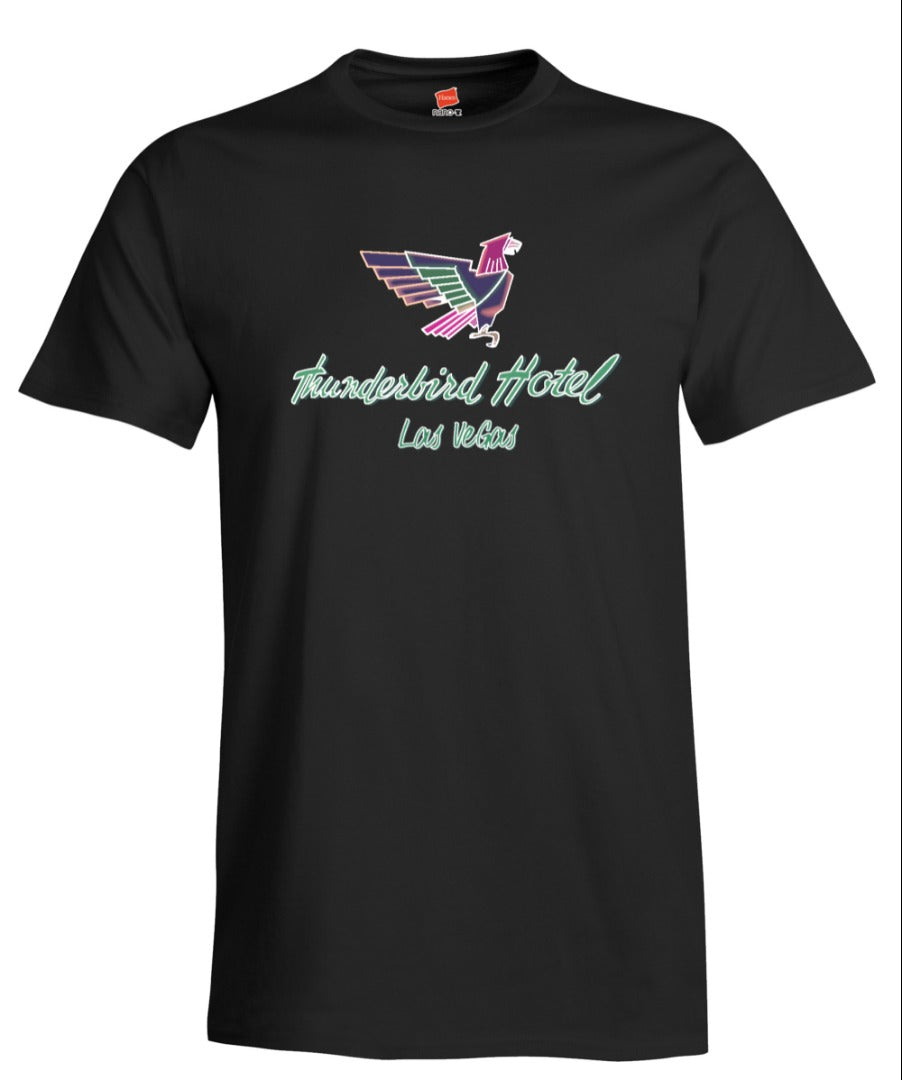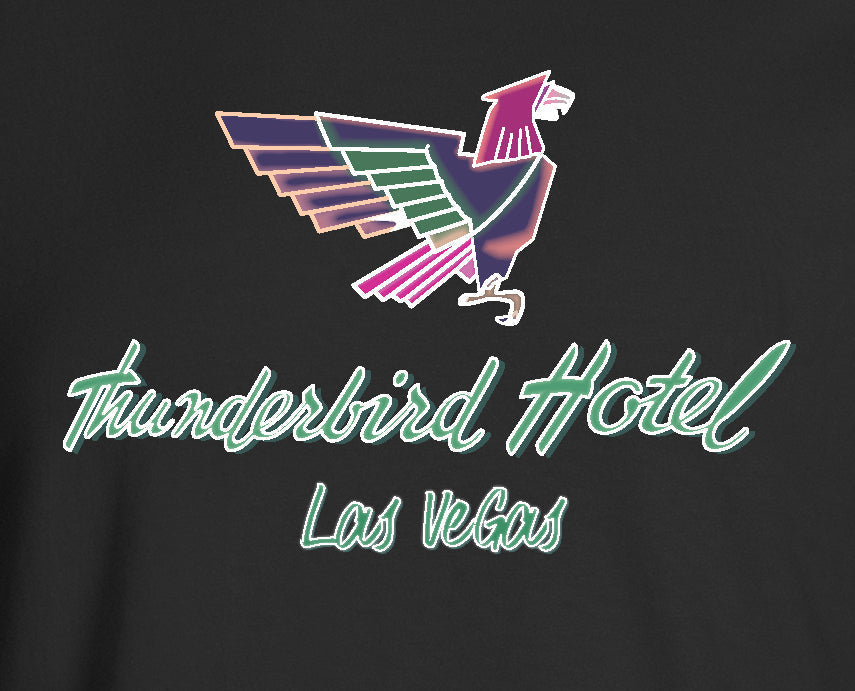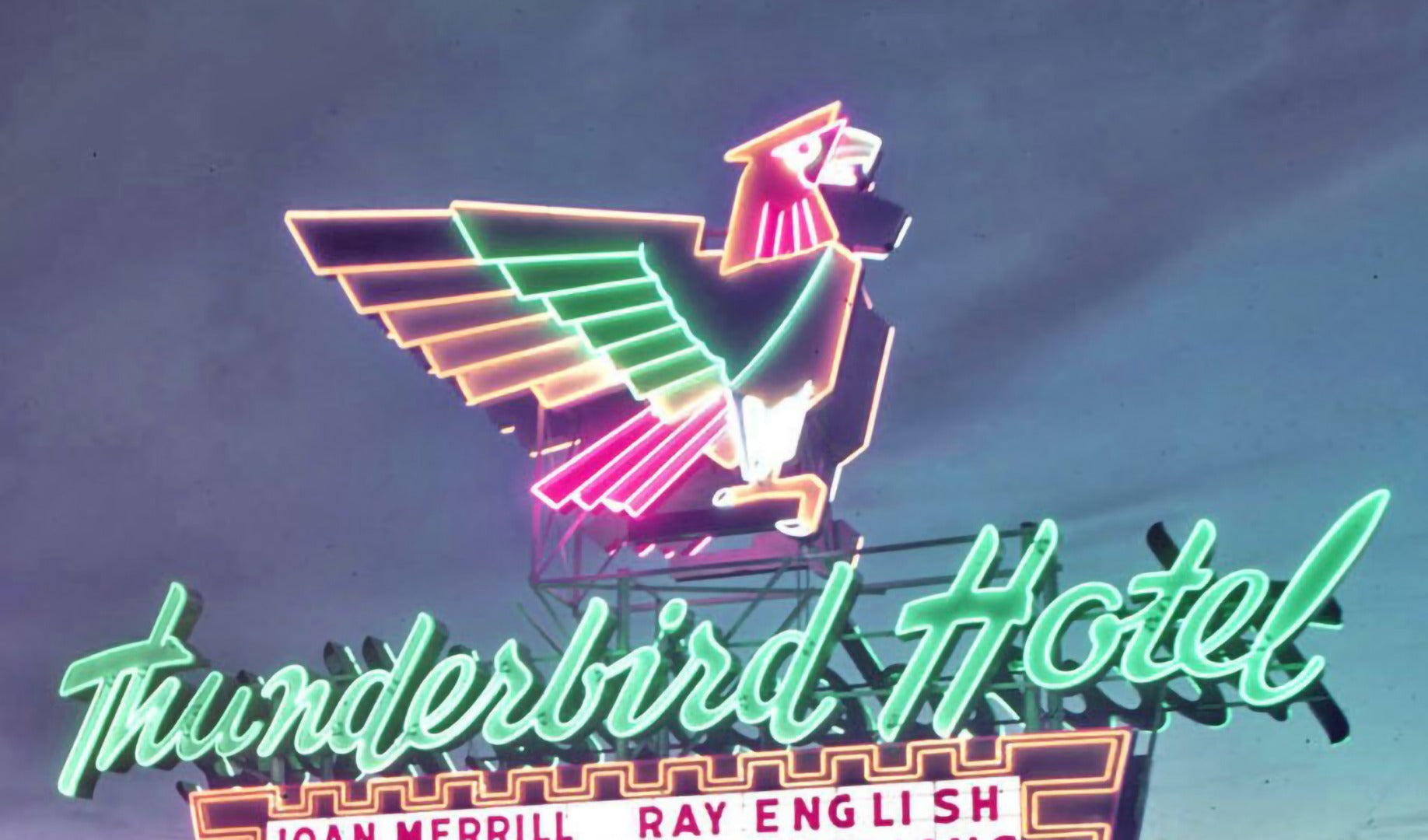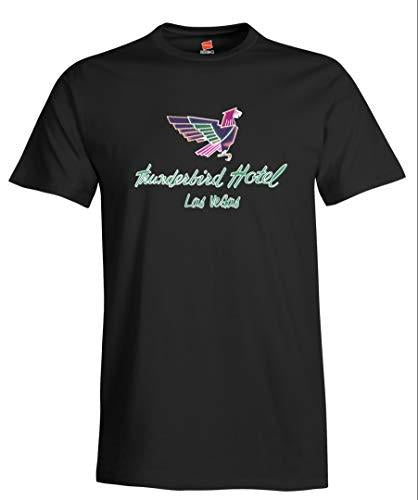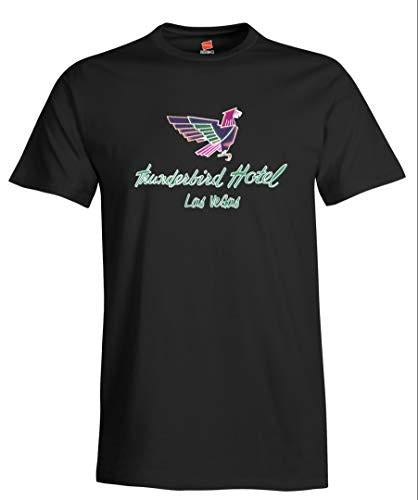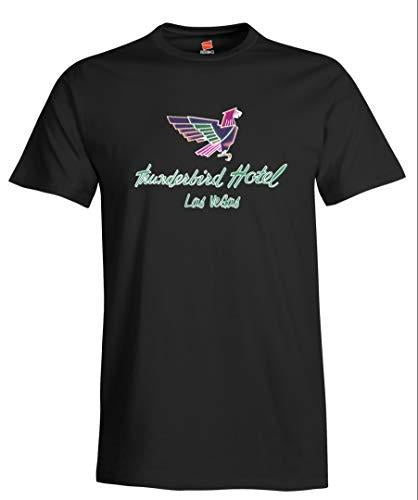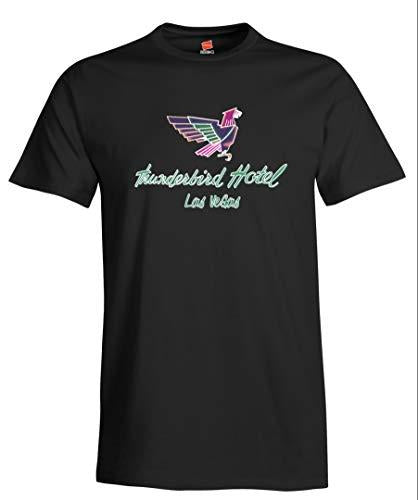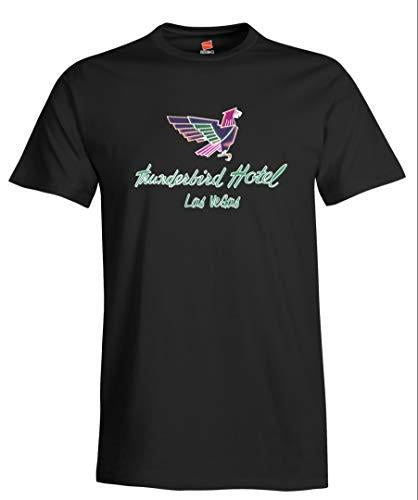 Thunderbird Hotel Vintage Las Vegas Neon Sign Reproduction Men's T-Shirt
Out of stock
The Thunderbird Hotel was a casino/resort which opened on the Las Vegas strip in 1948. Featuring a distinct Native Ameircan look, The Thunderbird would eventually grow to a 750 room resort with a showroom and operated until 1976 when the hotel was purchased by Major Riddle who renamed it The Silverbird in 1976. The resort would be sold one more time and the name changed to The El Rancho which operated until 1992. The resort, like all old things in Las Vegas, was eventually torn down and replaced by another resort.
The Thunderbird has the distinction of being the resort where singer Rosemary Clooneymade her first appearance in Las Vegas in 1951, and whereJudy Garlandmade her final Las Vegas appearance in 1965.
This shirt reproduces the amazing neon sign which graced the strip for so long. Hand draw from a vintage postcard, this captures the look and feel of the venerable resort and harkens back an a simpler time when this might have been thought of as exotic.
Printed in-house on a 100% cotton t-shirt.
Color:Black Type:Men's
Brand New Shirt Imprinted In-house